UNM Taxation Issues Home - Financial Services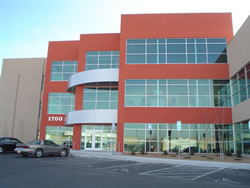 UNM Taxation Issues functions and duties have been absorbed into Unrestricted Accounting Main (formerly General Accounting). These duties and functions include a current, centralized knowledge base of federal, state and international Tax law.
The staff maintaining Taxation Issues help create a working relationship with the diverse University population and its constituencies, educating and informing about taxation aspects of their current and future transactions. This includes processing any non-payroll payments made to foreign persons submitted by departments across campus. We also review disbursements and cash receipts for Federal and State of New Mexico taxation compliance.
Error:
UNM Taxation staff do not provide tax advice to individuals. Any discussion of UNM tax matters is not intended to constitute, and cannot be used or relied upon as, such advice. Moreover, such a discussion may not be relied upon for the purpose of promoting, marketing or recommending to an outside party any tax-related matter or for the purpose of avoiding U.S. tax-related penalties or pursuant to IRS Circular 230.If you need tax assistance, please contact a CPA.
Contact Taxation:
MSC01 1260
1 University of New Mexico
Albuquerque, NM 87131
Physical Location:
John and June Perovich Business Center
3rd Floor - Suite 3401
Phone: (505) 277-0875
Fax: (505) 277-7662
Email:
tax@unm.edu
Office Hours:
Monday - Friday
8:00 a.m. - 12:00 p.m.
1:00 p.m. - 5:00 p.m.